Forbes
Bodyologists honor scars, wrinkles and stretch marks as beautiful parts that tell our unique stories to the world. The 100% vegan lineup includes vitamin-enriched cleansers, lotions, scrubs and other usual suspects to improve skin resilience and retain moisture. "We simply want our products to work," states the brand.

Refreshingly, you can see the full list of ingredients on the website and follow scientific documentation of expected effects and results for each product component. Millennial transparency at the service of a greater good.
Read article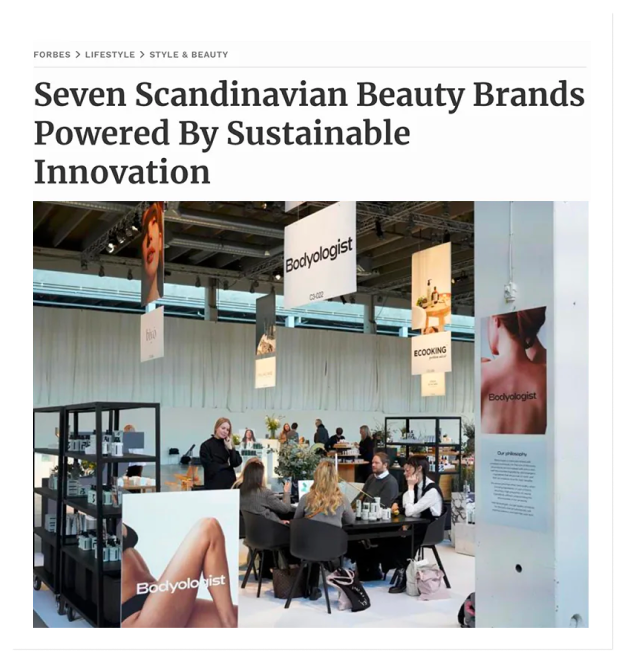 ELLE Danmark
"Treat your body like your face" is the new Danish brand Bodyologist's mantra, because they believe that we should care for the body with the same effective ingredients that we use for the face. Their series, produced in Denmark, consists of serums, cleansers, scrubs, lotions and creams.

The ingredients include e.g. Vitamin A and E, niacinamide and squalane, which improve the skin's texture, add (and retain) moisture and oil and protect the skin barrier.
Read article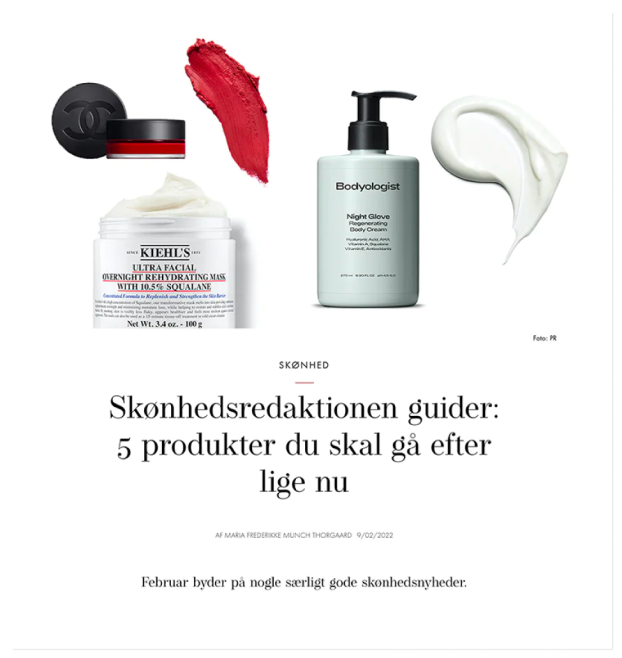 BEAUTY SPACE
Give the body what the face enjoys so much, say the two women (and former Magasin buyers) behind the Danish brand Bodyologist. You can whiz around and dive into their cream and bath land for the body, but if you have to try just one thing, let it be the Night Glove, where the promise behind is softer, smoother skin.

It is a treatment cream that takes hold with exfoliating fatty acids (more glow), hyaluronic acid (more moisture), vitamin A (more smoothing), Squalane (more moisture sealing) and vitamin E (more suppleness). Thank you and yes please.
Read article
We're proud to have been mentioned in other magazines such as:
Harpers Bazaar
Vogue
Woman